Joe and I wanted to break in the KitchenAid, but we couldn't decide what to make. We looked through the recipe book that came with it and decided to make bread. Real, slow rising yeast bread. The recipe also had a variation to make cinnamon bread so we made one loaf of white bread and one loaf of cinnamon. It was a great experience. We felt very married. :) We are going to make some more this week!
Joe wanted to document the whole thing.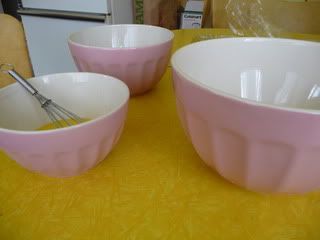 We also got to use the mixing bowls my mom got for us
Mixing the dough. The KitchenAid part only took about 5 minutes!
After rising for about an hour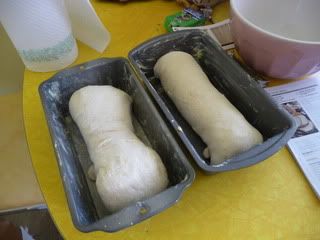 In the pans. The dough had another hour to rise after this.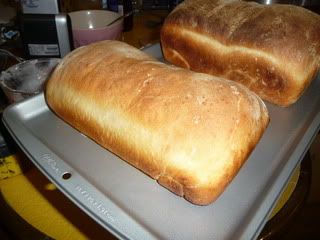 Yum!
Joe with "his" loaf
Me with "my" loaf
I also have gorgeous pictures of the french toast we made with the cinnamon loaf, but they aren't on the computer yet.