As posted before, Joe and I got wonderful gifts at our shower. Yesterday, we received our first wedding gift! I heard a truck outside and saw that fedex was delivering a huge box to our house. Joe brought it inside. We were really excited.
We noticed the box was from Bed Bath and Beyond so we knew it was probably a wedding gift.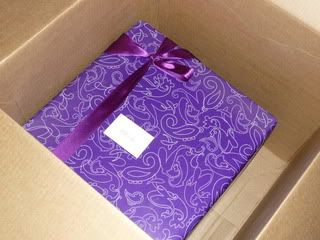 The box was from Joe's aunt and her fiance. We opened it and it was the kitchenaid that we registered for! The beautiful ice blue kitchenaid that I was so excited to register for.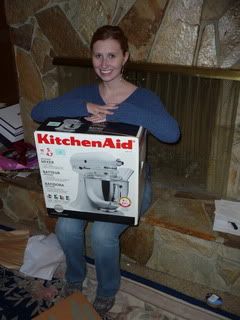 I can't believe we are getting wedding presents! The wedding is really coming up. Today I spent the afternoon tying ribbons onto lanterns and working on invitations. I can't wait!