Yes, it is a long and made up word, but April 25th marked the one year anniversary of our engagement or as Joe called it, it was our engageaversary.
We thought the perfect way to celebrate would be to revisit the place where we actually got engaged. We got up that morning and made a delicious breakfast of homemade cinnamon bread french toast and sausage. Then we packed our swimming suits and headed for the Cliff Spa. Last year, after spending the day at the spa, Joe asked me to marry him. I can't believe how fast the year has gone!
The tasty cinnamon bread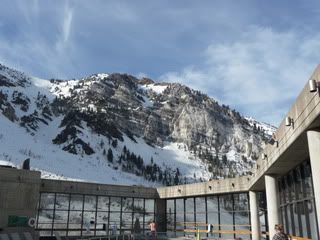 One of the many beautiful views from the Cliff Spa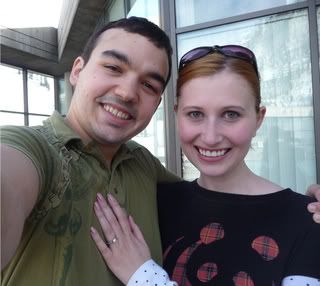 Engaged and in love (yes, I wore the same shirt as last year on purpose!)
56 days to go!