Have you ever seen the show Cake Boss? This guy makes seriously amazing cakes. Today was my wonderful husband's birthday and I wanted to make him a really special dessert. The cake I made wasn't as awesome as the ones in the show, but I think I did a pretty good job. :)
Months ago, Joe mentioned that he would like to have a baseball cake someday. I found a baseball cake making set and hid it away until today. He worked on some house projects (that will be blogged) and I set to work baking Joe's surprise baseball cake.
Cake batter baking in the oven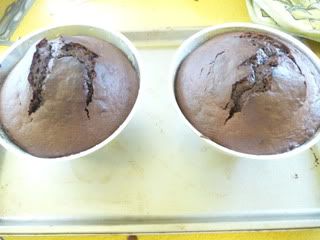 Done baking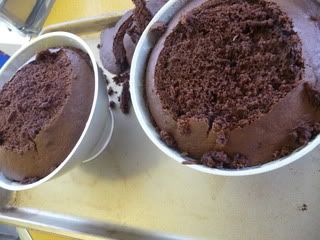 I had to cut the cakes so they would fit together
Cooling
Homemade buttercream frosting
Frosted
Decorated! (The lines aren't perfect, but I've never decorated a cake before)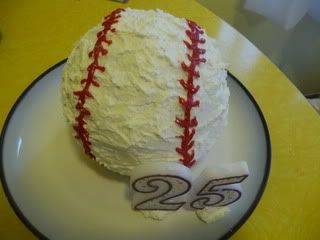 25 years old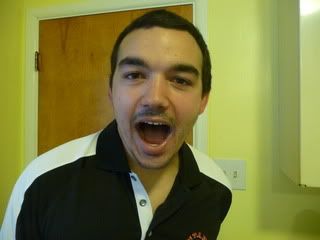 Surprise!
Happy Birthday, Love