One of the last wedding projects that needed to get done was the favors. Shortly after we got engaged, Joe had the brilliant idea of giving our guests small jars of honey. We got online and ordered a huge tub (12 pounds!) of wildflower honey and some jars and lids.
We thought it would take a really long time so both moms volunteered to help. We all got together in our kitchen last Saturday and the honey project began!
All the jars and lids were washed and boiled and the ladies carefully filled each jar with honey. Then the lids were put on and the jars were boxed up. Turns out, when you have 4 people filling honey jars, it doesn't actually take very long.
We still need to print and attach the tags, but I'm really excited about these!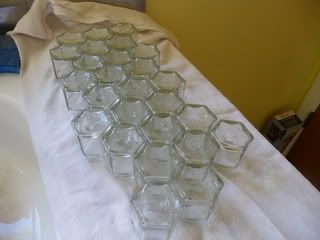 Clean jars waiting to be filled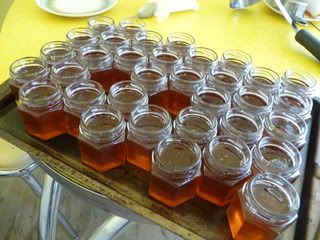 They look so pretty!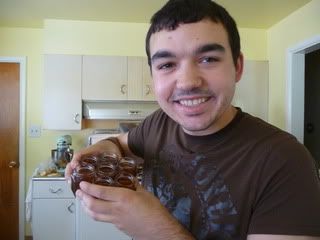 Joe looking cute
Only 17 days to go!