Last week, Joe's boss invited us to go camping with her and several other people over the weekend. We almost said no as we are very busy getting ready for Paris. I am really anxious about Paris because I hate to fly. Like, a lot. So, we talked about it and decided that a quick camping trip was exactly what I needed to get my mind off of the plane stuff.
We woke up super early Friday morning and headed to Flaming Gorge Reservoir. We met Joe's boss and her partner at their boat and rode for about 15 minutes to our camp area. I have never camped anywhere away from a car so that was really different and fun. Our group had the whole camping area and everyone was really fun.
After setting up our (tiny) tent, we had lunch and headed to the water. I went fishing with David and Joe a few weeks ago and had fun (didn't catch anything then) so I bought my own fishing rod to take on this trip. I ended up catching 6 fish (5 tiny small mouth bass and 1 small trout). I will only fish catch and release so they all went back into the water.
After fishing, we swam for a bit and then made dinner and roasted marshmallows over a camp fire. We could only stay the one night, but it was a lot of fun and I hope we can go back soon!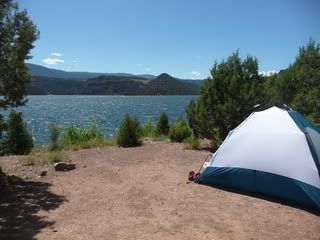 Our fantastic camp site. Look at that view!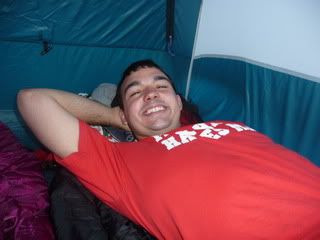 Joe lounging in the tent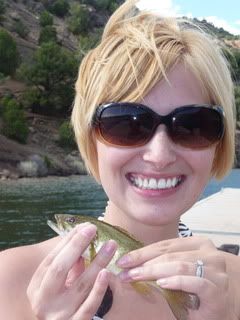 My first (tiny) fishy ever!
The trout I caught.
These spiders were all over.
We saw a bunch of these guys on the way home.