We had a really fun Easter weekend starting on Friday with egg dying. I still love dying Easter eggs and every year there are several silly eggs. This year Joe made an Olivia egg and I made a Christmas tree (last year Joe made a jack o lantern).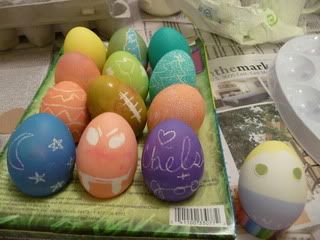 We spent Easter morning at home and headed to my mom's house at 3 for Easter baskets and the annual Easter hunt. This year there were some really tough clues! Dinner was traditional ham, macaroni salad, deviled eggs, green beans, and scalloped potatoes. It was very yummy. Dessert was white chocolate cheesecake (one of my very favorites!)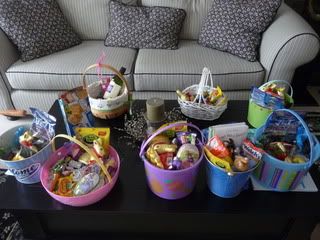 Easter baskets for everyone!
Bo was invited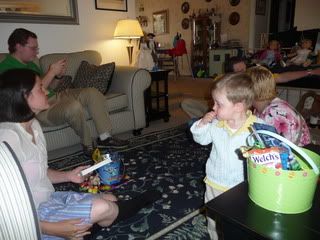 Everyone hangin out
Start of the hunt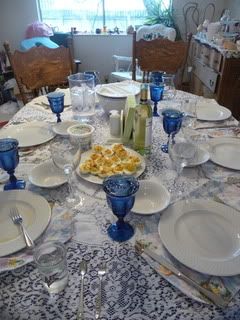 Table