I love Valentine's Day. It's a fun holiday that I get to spend with my love. I get to eat good food and dress up and I always get pretty jewelery. :)
We celebrated the Sunday before Valentine's with a tasty brunch of french toast with home made blueberry syrup (so easy and yummy), sausage, and juice. It was sunny and warmish so we took a drive up Emigration canyon. For dinner, Joe cooked some amazing salmon that we had with wild rice, asparagus, and wine.
We exchanged gifts at midnight. Joe got me a wonderful ring- a butterfly made with amethyst, tanzanite, and peridot. It is our wedding colors and I love it so much. He also got me a box of See's chocolates and a dozen red roses (I got the roses the next afternoon.)
I got Joe a shirt he wanted, the Despicable Me DVD, some boxers, and a Sherlock Holmes book.
For dinner on Monday, we went to the Mayan. I hadn't been there in years and Joe had never been. We got a good table in front of the cliff divers. It was a lot of fun.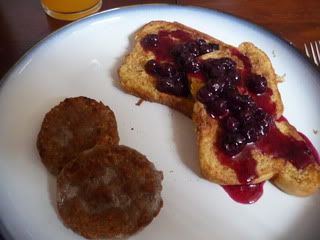 Sunday brunch
Sunday dinner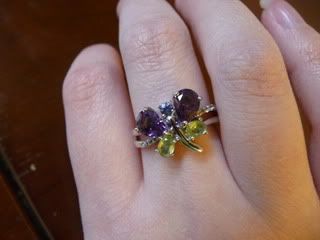 My pretty ring :)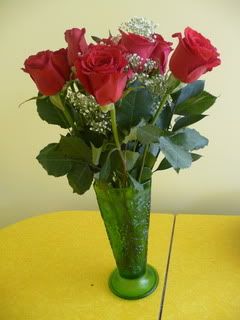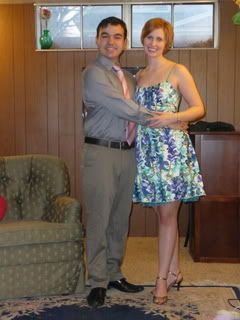 Waiting at the Mayan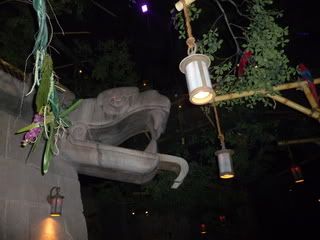 From our table